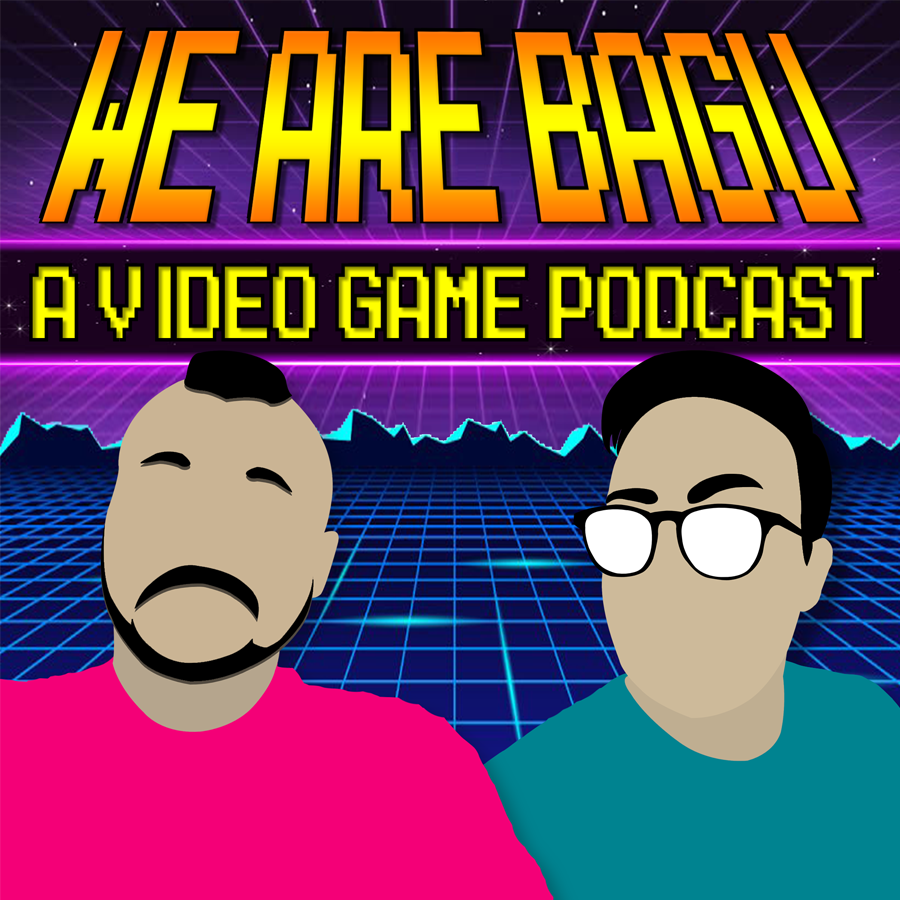 We Are Bagu - S01E13 - Indie Game Developer Spotlight: Carpathian Night (with Game Developer Cesar Hernandez)
Duck and Dr. Ethan E talked to Cesar Hernandez about his Castlevania Inspired Indie Game "Carpathian Night". They discuss it's origins, what to expect from the finished game, and what Castlevania fans can do to help finish it's development!
PLAY THE DEMO HERE:
https://carpathiannight.itch.io/carpathian-night
Check out the Official Website:
Please follow Carpathian Night:
Facebook: https://www.facebook.com/CarpathianNight
Twitter: https://twitter.com/carpathiannight
Youtube: https://www.youtube.com/channel/UCT24Cu_HBgrFBKjELJH3wdA
PLEASE TWITCH/YOUTUBE STREAM THE DEMO - Send Cesar your play footage at:
* * * * * * * * * * * * * * * * * * * * * * * * * * * * * *
Thanks you for checking out the We Are Podcasts Network!  
Please check out all our PODCASTS!  
We Are Error - Where we talk Movies, Entertainment, Whatever the fuck we want to talk about!  
We Are Bagu: A Video Games Podcast - Where we talk Atari to Steam, and everything in between.  
Heroes-Gyros: A Dungeons and Distractions Sidequest  
i HATE being sober: Personal Stories from Epic People  
Camp Slash Horrorcast - Where we talk horror movies from the past, live on Twitch every Monday at 8PM (Central Time)
Please Subscribe: https://www.twitch.tv/wearepodcastsnetwork
Please subscribe to We Are Podcasts on whatever Podcast App you use.  
We are available on Itunes, Stitcher, Spotify, and Podbean.  
Direct Links to Podcasts:  
Podbean: https://wearepodcasts.podbean.com/
ITUNES DIRECT LINK - https://podcasts.apple.com/us/podcast/quack-attack-5000/id1447838748  
(Please leave a 5 STAR REVIEW and we will have Javi read it on the air!)  
Check Out Our Website: 
https://www.wearepodcasts.com/
Check out our videos on Youtube at  
https://www.youtube.com/c/wearepodcastsnetwork
Please subscribe, Like, Comment, Share! I promise I will reply! :D  
Also, you can join our social media! We are everywhere!  
INSTAGRAM:  
https://www.instagram.com/wearepodcasts/
FACEBOOK: https://www.facebook.com/WeArePodcasts/
JOIN THE WE ARE ERROR PAGE:  
https://www.facebook.com/groups/160385081561042/
Join our DISCORD! Search for We Are Podcasts Network and join the chat!  
https://discord.gg/cakvwfCTZn
TWITTER:  
https://twitter.com/wearepodcasts/
Email:  
wearepodcastsnetwork@gmail.com  
We need to grow the channel, so every click helps us! EVERY SHARE REALLY HELPS!  
Love you guys! Lets do this! 
#carpathiannight #carpathiannightgame #indiegame #indiedeveloper #TezcaTek #castlevania #castlevaniafangame #videogamemovie #wearepodcasts #weareerrorpodcast #wearebagupodcast #heroesgyros #ihatebeingsober  #castlevania #castlevanianetflix #alucard #vampire #netflix #trevorbelmont #nintendo #castlevaniacosplay #dracula #cosplay #anime #videogames #konami #castlevaniasymphonyofthenight #alucardcastlevania #fanart #retrogaming #art #playstation #castlevaniasotn #castlevaniafans #gamer #ps #adriantepes #belmont #nes #cosplayer #sypha #gaming #bhfyp #podcast #newpodcast #wearepodcastsnetwork #weareerror #wearebagu #heroesgyros #ihatebeingsober #campslashhorrorcast #wapnreviews